Sunday Showcase is a meme hosted by
It's a great way to see what everyone has been up to this week!
Barnes and Noble had a great sale!
So, I bought 3 print books that I am really excited about!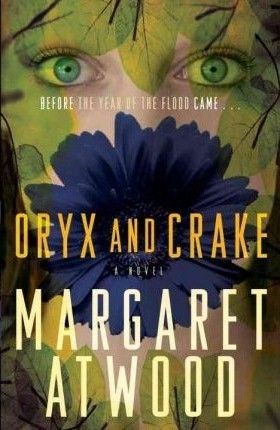 Oryx and Crake (MaddAddam #1)
by Margaret Atwood
Oryx and Crake is at once an unforgettable love story and a compelling vision of the future.
Snowman, known as Jimmy before mankind was overwhelmed by a plague, is struggling to survive in a world where he may be the last human, and mourning the loss of his best friend, Crake, and the beautiful and elusive Oryx whom they both loved. In search of answers, Snowman embarks on a journey–with the help of the green-eyed Children of Crake–through the lush wilderness that was so recently a great city, until powerful corporations took mankind on an uncontrolled genetic engineering ride. Margaret Atwood projects us into a near future that is both all too familiar and beyond our imagining.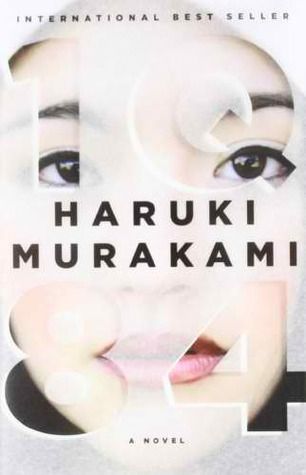 1Q84 (1Q84 #1-3)
Haruki Markami
The long-awaited magnum opus from Haruki Murakami, in which this revered and bestselling author gives us his hypnotically addictive, mind-bending ode to George Orwell's 1984.
The year is 1984. Aomame is riding in a taxi on the expressway, in a hurry to carry out an assignment. Her work is not the kind that can be discussed in public. When they get tied up in traffic, the taxi driver suggests a bizarre 'proposal' to her. Having no other choice she agrees, but as a result of her actions she starts to feel as though she is gradually becoming detached from the real world. She has been on a top secret mission, and her next job leads her to encounter the superhuman founder of a religious cult. Meanwhile, Tengo is leading a nondescript life but wishes to become a writer. He inadvertently becomes involved in a strange disturbance that develops over a literary prize. While Aomame and Tengo impact on each other in various ways, at times by accident and at times intentionally, they come closer and closer to meeting. Eventually the two of them notice that they are indispensable to each other. Is it possible for them to ever meet in the real world?
Damned
Chuck Palahniuk
The newest Palahniuk novel concerns Madison, a thirteen year old girl who finds herself in Hell, unsure of why she will be there for all eternity, but tries to make the best of it.
The author described the novel as "if The Shawshank Redemption had a baby by The Lovely Bones and it was raised by Judy Blume." And "it's kind of like The Breakfast Club set in Hell."
I am SO excited because I just got....
I am saving this book for Bout of Books
because I know I'm going to devour it!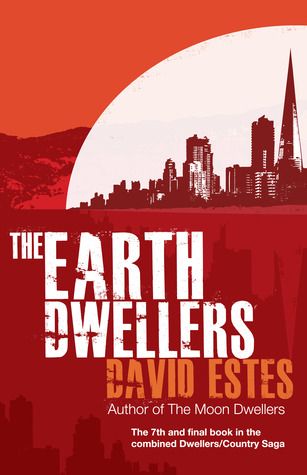 The Earth Dwellers
is the 4th book in BOTH The Dwellers Saga and
The Country Saga
.
The author recommends that BOTH series are read in their entirety before reading this book (The Moon Dwellers, The Star Dwellers, The Sun Dwellers, Fire Country, Ice Country, Water & Storm Country).
Your favorite Dwellers and Country Saga characters come together in this epic seventh book!
As President Borg Lecter threatens to annihilate the Country tribes in order to expand his glass-domed empire, Adele ventures into the belly of the beast. Her only hope of survival is the consolidation of Dwellers and Country power before it's too late.
Former demagogue President Nailin is eliminated, yet civil unrest infects every alliance. To save Adele, President Tristan faces his greatest challenge yet: unifying unfriendly Dwellers in the Tri-Realms to raise an army against Lecter. Meanwhile, Dazz must convince the Ice Country leaders to march with Siena and the Tri-Tribes on the gates of the Glass City.
The world sits on the edge of a knife. Will Adele, Tristan, Dazz, and Siena defeat Lecter and his army of killers before the Glassies wipe them off the face of the Earth?
Well, I hope everyone had a great week!
Let me know what your Showcase is in the comments!